Conserving Life: Biological Conservation provides readers with an overview of the various aspects of preserving life and biodiversity. These topics include Aichi targets and CITES, migratory wild animals, and other measures to preserve biodiversity.
Aichi targets
Aichi targets are biological conservation targets that aim to slow down the loss of biodiversity worldwide. These targets were created by the UN Convention on Biological Diversity (CBD) to stop environmental degradation. Since they are voluntary, countries can commit to implementing them.
These 20 goals are broken down into 60 components. Almost two-thirds of them are already partially accomplished. There are still two areas of failure, and progress is unclear for another two.
The Living Planet Report 2020, published by WWF, points to human overconsumption, pollution, and intensive agriculture as factors contributing to the loss of biodiversity. It also warns that the rate of species extinction is at a record high.
However, the target itself is not scientifically proven, and there are no clear indicators to measure success. To address the crisis, a new global agreement is needed.
In 2010, the CBD agreed on a 10-year biodiversity plan, including 20 targets. Of these, six have been achieved, seven have been partially accomplished, and 13 have shown no progress.
Some targets, like reducing forest loss and preventing the extinction of endangered species, have been met, but others are still in need of significant progress. Several of the aspirational targets are already being implemented by 87 countries, while more are moving in the right direction.
Many of these targets are aiming to avoid past mistakes. Target 9 is an example of a target that identifies ways for invasive alien species in the wild.
Another way of achieving the Aichi target was to develop a more rigorous review process. Despite their shortcomings, the review system is a step in the right direction.
These targets are a framework to address the complex issues of biodiversity conservation. Because life on Earth is complex, there are many factors that impact biodiversity.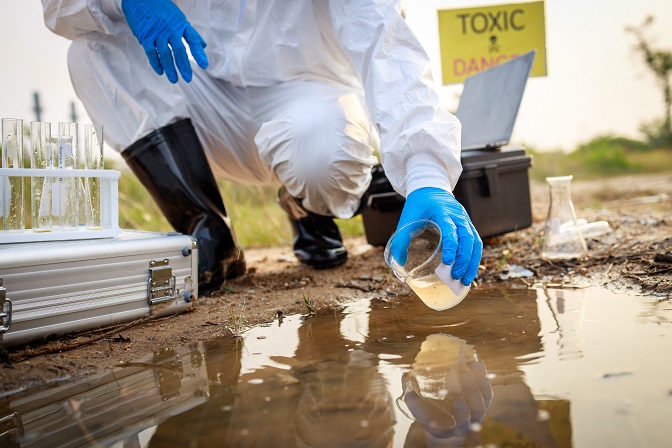 Extinction pressures
The state of biodiversity is declining globally, with increasing human pressure threatening the extinction of species. Globalization, population growth, pollution, invasive alien species, disease, and habitat loss are the main drivers of biodiversity decline. It is estimated that 25% of all species are endangered.
Ecologists have discovered that the analysis of extinction risk is an important analytical tool. Extinction risk analysis can be used to determine the likelihood of extinction and to make conservation recommendations to practitioners.
To estimate the risk of extinction, several models have been developed. Phylogenetic comparative methods, machine learning models, and generalized linear mixed models have been used to model the effect of intrinsic and extrinsic variables. Remote sensing data has not been used in most extinction risk modeling studies.
Recent studies indicate that the rate of extinctions is on the increase. These trends are occurring in most major ecosystems, including terrestrial, marine, and freshwater systems. The effects of anthropogenic threats are also increasing.
Many biological traits are used to predict extinction risk. In recent studies, the relative roles of biological traits and anthropogenic threats have been analyzed. Biological traits have a higher predictive value, but anthropogenic threats are not as strong.
Smaller distribution areas are more vulnerable to being endangered. This is partly because they overlap with areas of high human impacts. Conversely, large distribution ranges are less likely to be threatened.
Near-future rates of extinction are dependent on the speed at which threatened species become threatened, as well as current levels of threat. The IUCN Red List classifies plants and animals as threatened, and the most threatened species are Critically Endangered.
Species that are classified as Critically Endangered must have very low total populations. This condition is necessary to ensure that the species will be extinct within decades.
Alternate measures of biodiversity
Biodiversity is defined as "all the variation among living things". Biodiversity includes both species diversity and ecosystem services. These ecosystems work together to regulate themselves and support life.
Biologists have identified alternate measures of biodiversity. However, their use is complicated by a variety of factors. One of the biggest obstacles to biodiversity assessment and discussion is the tying of empirical definitions to normative value.
There is a need to define biodiversity in a way that can be used to make useful conservation decisions. This means that we must look beyond the narrow scope of a simple measure of species richness.
Scientists must decide which aspects of biodiversity are of interest from an intellectual or scientific perspective. But they must also consider the environmental, ethical, and social implications of biodiversity.
The most common method for measuring biodiversity is the taxonomic richness of a geographic area. However, this approach is limited in that it does not capture other types of biodiversity. The rate of species extinction is already high around the world.
Phylogenetic diversity is a new measure of biodiversity. It compares the DNA of different species to replace traditional measures. While phylogenetic indices are not likely to replace more traditional measures, a substantial effort will be required to integrate these indices with other factors in conservation planning.
Habitat quality is another measure. Habitat quality is a measure of how human activities have affected a particular patch of land. Scientists see habitat quality as a proxy of biodiversity.
An alternative measure is the morphological disparity. Phylogenetic indices allow for the measurement of the morphological divergence of species.
Although morphological disparity is a central feature of biodiversity, some people argue that it is a weaker indicator of overall biodiversity than species richness.
CITES
CITES (Convention on International Trade in Endangered Species) is a treaty that regulates the trade of wild plants and animals. It is a global agreement that has 184 Parties. All Parties are legally required to create national laws that make the trade of wildlife legal and sustainable.
CITES has three major appendices. The first lists species that are illegal to trade. Appendix 2 includes threatened and look-alike species that are protected by at least one country. Appendix 3 includes species that are protected in more than one country.
CITES has a number of important collaborations with other conventions. For instance, CITES and ESA have worked on many activities that address both species conservation and combating wildlife crime. In addition, CITES and the GEF have collaborated on a number of initiatives to reduce biodiversity loss.
One of the main threats to marine wildlife is over-exploitation. The loss of habitat and accidental capture are another threat to marine wildlife. Several species in Southeast Asia are under threat. However, many of these species are not yet listed.
CITES has made changes to improve the decision-making process. Some of these include providing more information on how the listing decision will affect conservation. Additionally, it is advisable to broaden the criteria and have local input on the listing process.
Currently, CITES decisions are based on simplistic biological criteria that do not consider the impact of a species' listing. However, the listing should be made in the best possible way and should address a range of questions that go beyond science.
CITES is an international treaty that has limited influence over the international movement of invasive species. The lion is a good example. There are several ways that the giraffe is traded. They can be sold as live specimens or dried herbs.
Convention on the conservation and protection of wild migratory species
International cooperation is required to ensure the survival of migratory species of wild animals that cross national borders. As a result, migratory species have been placed under international protection by the Convention on the Conservation of Migratory Species of Wild Animals (CMS). The CMS promotes concerted action and international agreements among Range States.
CMS is a United Nations Environment Programme treaty. It is aimed at conserving and protecting migratory animal species. It is the only global platform for the conservation and sustainable use of migratory species.
The CMS has 132 parties. Each party must take appropriate and individual measures to conserve and manage migratory birds. Appendix I includes endangered species that require special attention. Species that need international co-operation are listed in Appendix II. These species form the basis of international agreements and regional instruments.
The CMS serves two purposes. It is a treaty and a framework convention. This means that the Secretariat of the Convention can work with other regional and international bodies to facilitate other arrangements.
To ensure that migratory species are protected, the range states must conserve their habitats and prevent factors that would endanger them. They must also inform the Conference of the Parties six months prior to each meeting.
The Conference of the Parties is the decision making body of the Convention. It reviews the implementation of the Convention and proposes any recommendations to improve it.
In order to meet the requirements of the Convention, suitable agencies and non-governmental organizations must be qualified in the conservation and management of wild animals. The Secretariat may be assisted by the Executive Director of United Nations Environment Programme.